Canada's National Questions, Free Trade and the Left
Keywords:
left-nationalism, free trade, CUFTA, NAFTA, national question
Abstract
It is now more than 30 years since the launch of the bilateral:anada-U.S. Free Trade Agreement (CUFTA), predecessor to the multilateral North American Free Trade Agreement (NAFTA) and the (now abandoned) Free Trade Area of the Americas (FTAA). For a generation, these "free trade" initiatives provided an important part of the framework in which political movements developed in Canada, engendering debates and controversies which continue to this day. When a new moment of trade politics emerged with Donald Trump's challenge to NAFTA, some veterans from those earlier anti-free trade battles were unable to see the new, white nationalist terrain upon which Trump was operating. This article - organized principally around the author's own engagement with the anti-free trade movements of the 1980s - suggests that this inability to see clearly the new context of anti-free trade politics was rooted in the incomplete and contradictory left-nationalist theory which underpinned most anti-free trade politics of that earlier era. The article suggests that while there are national questions in Canada - in particular those associated with Indigenous peoples and with Quebec - the attempt to articulate a parallel "national question" in Canada as a whole has proven to be impossible.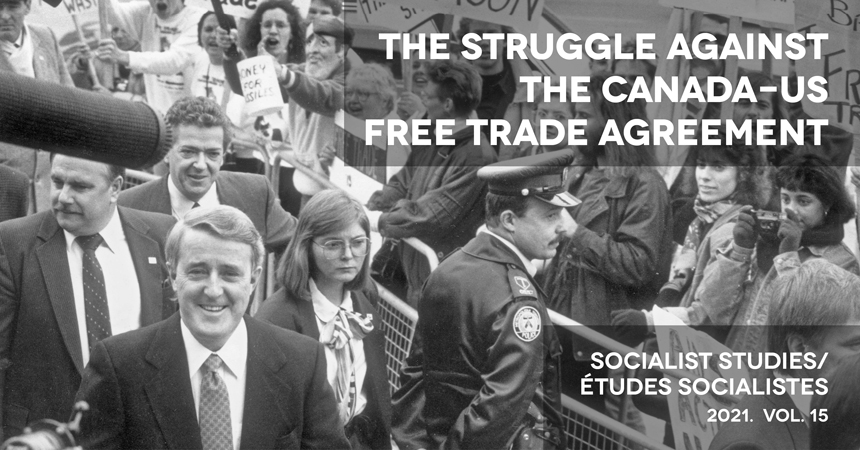 Downloads
License
Copyright (c) 2021 Paul Kellogg
This work is licensed under a Creative Commons Attribution 4.0 International License.
Copyright: Authors who publish in the Journal agree to the following terms: 1)Authors retain copyright and grant the Journal the right of first publication with the work simultaneously licensed under a Creative Commons Attribution License that allows others to share the work with an acknowledgement of the work's authorship and initial publication in the Journal; and, 2)Authors are able to enter into separate, additional contractual arrangements for the non-exclusive distribution of the Journal's published version of the work (eg post to an institutional repository or publish it in a book), with an acknowledgement of its initial publication in the Journal.