Workers and militant labour activists from Punjab in Bengal (1921-1934)
Keywords:
Komagata Maru, Ghadar, Sikhs, Punjab, migrants, Bengal, labour, militancy, inter-war, communists, Gurdit Singh, Bengal Kirti Dal
Abstract
Sikh migrants joined post-war strike-waves, formed unions and turned left in the 1920s and early 1930s in and around Calcutta, in the South Bengal region under British rule. To them, an unofficial commemoration of Komagata Maru's voyage and the militancy associated with the Ghadar movement during First World War, became inseparable from contemporary resistance to the domination of colonial capital and British colonial state in India. They engaged with, worked upon and simultaneously moved beyond the boundaries of ethno-linguistic and religious identities as well as the social content of anti-colonial nationalism by focusing on a self-aware identity based on organised class action. This understanding was linked with the lived experiences of migration and imperial exploitation, the components of identity that had come to the forefront during the war. The diasporic identity of the Sikh migrant workers converged with the wider labour movement and was politically reshaped in the post-war context as livelihood issues took on the form of systematic protests in the city and beyond.
References
Assmann, Aleida and Shortt, Linda, eds., Memory and Political Change, (New York: Palgrave MacMillan, 2012).
Banerjee, Himadri, 'The Other Sikhs: Punjabi-Sikhs of Kolkata', Studies in History, Volume 28 (2): 2012.
Chattopadhyay, Suchetana, 'Closely observed ships', South Asian Diaspora, Volume 8 (2): September 2016.
Deepak, B. R., India China Relations: In the first half of the 20th Century, (Delhi: A. P. H. Publishing Corporation, 2001).
Fentress, James and Wickham, Chris, Social Memory, (Oxford: Blackwell, 1992).
Johnston, Hugh, The Voyage of the Komagata Maru: The Sikh Challenge to Canada's Colour Bar, (Vancouver: University of British Columbia Press, 1995).
Joshi, Chitra, Lost worlds: Indian labour and its forgotten histories, (Delhi: Permanent Black, 2003).
Mukhopadhyay, Saroj, Bharater Communist Party o Amra (Communist Party of India and Ourselves), Vol. I (1930-41), (Calcutta: National Book Agency, 1993).
Puri, Harish K., Ghadar Movement: Ideology, Organisation and Strategy, (Amritsar: Guru Nanak Dev University Press, 1983).
Ramnath, Maia, Haj to Utopia: How the Ghadar Movement Charted Global Radicalism and Attempted to Overthrow the British Empire, (Berkeley: University of California Press, 2011).
Roy, Subodh, ed., Communism in India: Unpublished Documents 1925-1934, (Calcutta: National Book Agency, 1998).
Sarkar, Sumit, Modern India 1885-1947, (Delhi: Macmillan, 1983).
Sood, Malini, Expatriate Nationalism and Ethnic Radicalism: The Ghadar Party in North America, (Hamden: Garland Publishing, Incorporated, 2000).
Tatla, Darshan S., ed., Voyage of Komagata Maru or India's Slavery Abroad, (Chandigarh: Unistar Books/Punjab Centre for Migration Studies, 2007).
Tulving, E. and Donaldson, W., eds., Organization of Memory, (New York: Academic Press, 1972).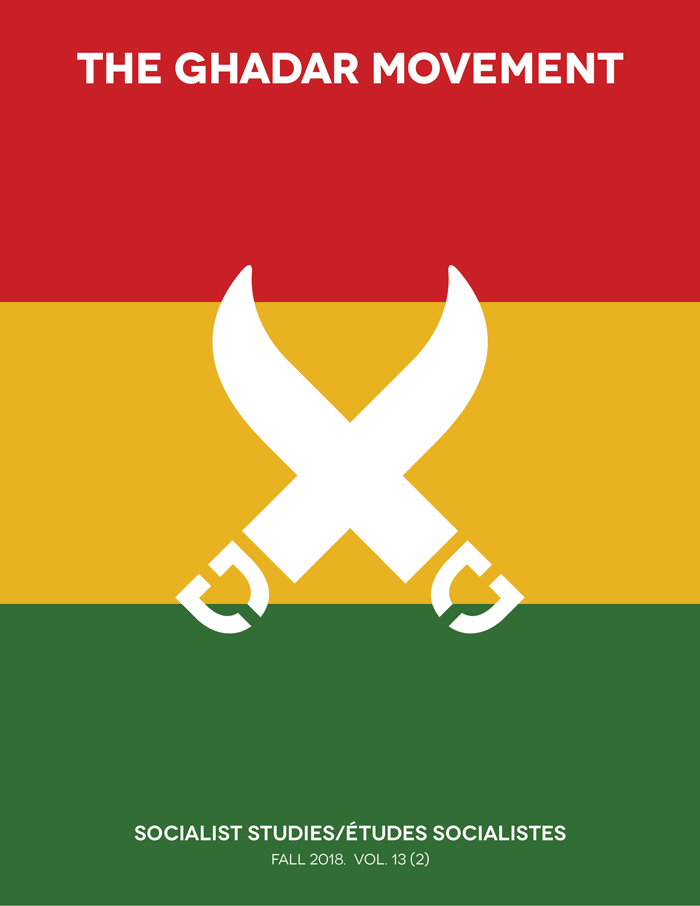 Downloads
Section
Special Issue: Ghadar Movement
License
Copyright: Authors who publish in the Journal agree to the following terms: 1)Authors retain copyright and grant the Journal the right of first publication with the work simultaneously licensed under a Creative Commons Attribution License that allows others to share the work with an acknowledgement of the work's authorship and initial publication in the Journal; and, 2)Authors are able to enter into separate, additional contractual arrangements for the non-exclusive distribution of the Journal's published version of the work (eg post to an institutional repository or publish it in a book), with an acknowledgement of its initial publication in the Journal.