The Transformation of Academic Knowledges: Understanding the Relationship between Decolonising and Indigenous Research Methodologies
Jason Chalmers

University of Alberta
Keywords:
research methodologies, decolonisation, place-based research, critical university studies, sociology of knowledge
Abstract
There is conceptual confusion in academic scholarship regarding Indigenous research methodologies and decolonising research methodologies. Scholars view these paradigms as similar yet distinct, but very few seek to define that distinction. In this article, I explore the relationship between these approaches to academic research. Both paradigms emphasise the need to transform the academy because of its tendency to marginalise non-Western epistemologies. Transformation requires the interconnection and co-ordination of many paradigms including Indigenous, feminist, and antiracist approaches to research. I propose viewing Indigenous and decolonising research methodologies as a relationship, and suggest both are dynamic practices that do not exist outside of the people who use them. What they look like and how they relate to one another will depend upon who uses them, why they are used, and where they are practiced. 
References
Absolon, Kathleen. 2011. Kaandossiwin: How We Come to Know. Halifax and Winnipeg: Fernwood Publishing.
Arvin, Maile, Eve Tuck, and Angie Morrill. 2013. "Decolonizing Feminism: Challenging Connections between Settler Colonialism and Heteropatriarchy." Feminist Formations 25, no.1: 8-34.
Aveling, Nado. 2013. " 'Don't Talk about what You Don't Know': On (not) Conducting Research with/in Indigenous Contexts." Critical Studies in Education 54, no.2: 203-14.
Blix, Bodil. 2015. "'Something Decent to Wear': Performances of Being an Insider and an Outsider in Indigenous Research." Qualitative Inquiry 21, no.2: 175-83.
Chilisa, Bagele and Gabo Ntseane. 2010. "Resisting Dominant Discourses: Implications of Indigenous, African Feminist Theory and Methods for Gender and Education Research." Gender and Education 22, no.6: 617-32.
Cole, Peter. 2004. "trick(ster)s of aboriginal research: or how to use ethical review strategies to perpetuate cultural genocide." Native Studies Review 15, no.2: 7-30.
Cole, Peter and Pat O'Riley. 2010. "Coyote and Raven talk about equivalency of other/ed knowledges in research." In The Routledge Doctoral Student's Companion: Getting to Grips with Research in Education and the Social Sciences, edited by Pat Thomson and Melanie Walker, 323-34. London: Routledge.
Debassige, Brent. 2010. "Re-conceptualizing Anishinaabe Mino-Bimaadiziwin (the Good Life) as Research Methodology: A Spirit-centered Way in Anishinaabe Research." Canadian Journal of Native Education 33, no.1: 11-28.
Dei, George Sefa. 2013. "Critical Perspectives on Indigenous Research." Socialist Studies 9, no.1: 27-38.
Donald, Dwayne. 2012. "Indigenous Métissage: A Decolonizing Research Sensibility." International Journal of Qualitative Studies in Education 25, no.5: 533-555.
Evans, Michael, Adrian Miller, Peter Hutchinson, and Carlene Dingwall. 2014. "Decolonizing Research Practice: Indigenous Methodologies, Aboriginal Methods, and Knowledge/Knowing." In The Oxford Handbook of Qualitative Research, edited by Patricia Leavy. Oxford University Press.
Fanon, Frantz. 1963. The Wretched of the Earth. Translated by Constance Farrington. New York: Grove Press.
Fredericks, Bronwyn. 2007. "Utilising the Concept of Pathway as a Framework for Indigenous Research." Australian Journal of Indigenous Education 36: 15-22.
Harvey, Graham. 2003. "Guesthood as Ethical Decolonising Research Method." Numen 50: 125-146.
Kaomea, Julie. 2013. "Lab Coats or Trench Coats? Detective Sleuthing as an Alternative to Scientifically Based Research in Indigenous Educational Communities." Qualitative Inquiry 19, no.8: 613-20.
Kovach, Margaret. 2009. Indigenous Methodologies: Characteristics, Conversations and Contexts. Toronto: University of Toronto Press.
Kulchyski, Peter. 2013. Aboriginal Rights Are not Human Rights: In Defence of Indigenous Struggles. Winnipeg: ARP Books.
Lovelace, Robert. 2004. "A Review of Peter Cole's 'trick(ster)s of aboriginal research'." Native Studies Review 15, no.2: 31-36.
Mandel, Udi, Kelly Teamey, and the Kainai Nation. 2015. Re-learning the Land: A Story of Red Crow College. Enlivened Learning. https://vimeo.com/128091605
Michell, Herman. 2009. "Gathering Berries in Northern Contexts: A Woodlands Cree Metaphor for Community-Based Research." Pimatisiwin: A Journal of Aboriginal and Indigenous Community Health 7, no.1: 65-73.
Michell, Herman. 2012. "School Science from the Eyes of the Woodlands Cree: Using the Migawap Dwelling and Traditional Values as a Guide to Plot Fundamental Key Concepts and Ideas." Canadian Journal of Native Studies 32, no.2: 19-49.
Million, Dian. 2009. "Felt Theory: An Indigenous Feminist Approach to Affect and History." Wicazo Sa Review 24, no.2: 53-76.
Million, Dian. 2011. "Intense Dreaming: Theories, Narratives, and Our Search for Home." American Indian Quarterly 35, no.3: 313-33.
Pio, Edwina, Kitea Tipuna, Ali Rasheed, and Lorraine Parker. 2014. "Te Wero – the Challenge: Reimagining Universities from an Indigenous World View." Higher Education 67: 675-90.
Rigney, Lester-Irabinna. 1999. "Internationalization of an Indigenous Anticolonial Cultural Critique of Research Methodologies: A Guide to Indigenist Research Methodology and its Principles." Wicazo Sa Review 14, no.2: 109-21.
Rowe, Gladys. 2014. "Implementing Indigenous Ways of Knowing into Research: Insights into the Critical Role of Dreams as Catalysts for Knowledge Development." Journal of Indigenous Social Development 3, no.2: 1-17.
Saskiw, Sarolta. 2015. "Former Alberta Residential School Red Crow College Destroyed in Flames." Global News, 14 August. http://globalnews.ca/news/2166684/former-alberta-residential-school-red-crow-college-destroyed-in-flames/
Sheridan, Joe and Roronhiakewen Longboat. 2006. "The Haudenosaunee Imagination and the Ecology of the Sacred." Space and Culture 9, no.4: 365-81.
Sium, Aman, Chandni Desai, and Eric Ritskes. 2012. "Towards the 'Tangible Unknown': Decolonization and the Indigenous Future." Decolonization: Indigeneity, Education and Society 1, no.1: 1-13.
Smith, Linda Tuhiwai. 2012 (1999). Decolonizing Methodologies: Research and Indigenous Peoples, 2nd ed. New York: Palgrave Macmillan.
Tuck, Eve and Marcia McKenzie. 2015. Place in Research: Theory, Methodology, and Methods. New York: Routledge.
Weber-Pillwax, Cora. 1999. "Indigenous Research Methodology: Exploratory Discussion of an Elusive Subject." Journal of Educational Thought 33, no.1: 31-45.
Weber-Pillwax, Cora. 2004. "Indigenous Research and Indigenous Research Methods: Cultural Influences or Cultural Determinants of Research Methods." Pimatisiwin: A Journal of Aboriginal and Indigenous Community Health 2, no.1: 77-90.
Wilson, Debby and Jean-Paul Restoule. 2010. "Tobacco Ties: The Relationship of the Sacred to Research." Canadian Journal of Native Education 33, no.1: 29-45.
Wilson, Shawn. 2008. Research Is Ceremony: Indigenous Research Methods. Halifax and Winnipeg: Fernwood Publishing.
Woolford, Andrew. 2014. "Discipline, Territory, and the Colonial Mesh: Indigenous Boarding Schools in the United States and Canada." In Colonial Genocide in Indigenous North America, edited by Andrew Woolford, Jeff Benvenuto, and Alexander Laban Hinton, 29-48. Durham and London: Duke University Press.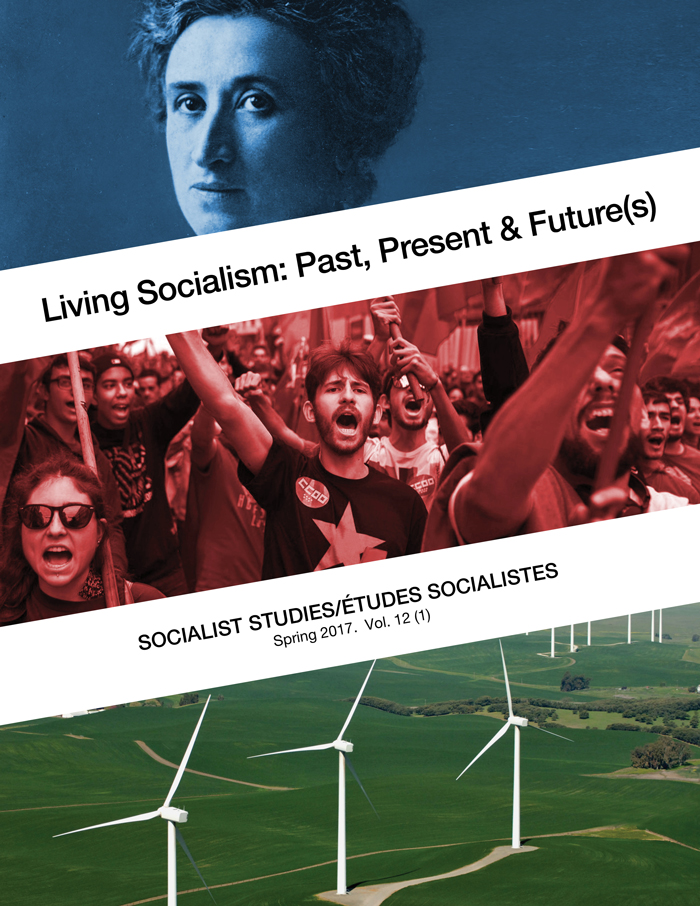 Copyright: Authors who publish in the Journal agree to the following terms: 1)Authors retain copyright and grant the Journal the right of first publication with the work simultaneously licensed under a Creative Commons Attribution License that allows others to share the work with an acknowledgement of the work's authorship and initial publication in the Journal; and, 2)Authors are able to enter into separate, additional contractual arrangements for the non-exclusive distribution of the Journal's published version of the work (eg post to an institutional repository or publish it in a book), with an acknowledgement of its initial publication in the Journal.