G.A. Cohen and the Ethical Core of Socialism: Equality or Life-Sufficiency?
Abstract
In this paper I will critically examine G.A.'s Cohen understanding of equality as the normative foundation of socialism. Cohen consistently maintained that inequality was the primary social problem systematically generated by capitalism, and that equality was the primary normative foundation of the socialist alternative. The general question that I want to pose in this paper is: is Cohen's understanding of equality as the normative foundation of socialism consistent with his general conception of socialism as a systemic alternative to capitalism? I will answer that it is not, because equality is not the best normative foundation for socialism conceived of as a systematic alternative to capitalism, and that elements of Cohen's own work imply a deeper normative foundation in what I call the principle of life-sufficiency. Cet article examine la façon dont G.A. Cohen comprenait l'égalité comme l'un des fondements normatifs du socialisme. Cohen a argumenté que l'inégalité est le premier problème social du capitalisme, et que l'égalité est le premier fondement normatif de l'alternative socialiste. Dans cet article, je m'interroge sur la cohérence entre l'idée portée par Cohen selon laquelle l'égalité est le fondement normatif du socialisme et sa conception générale du socialisme comme une alternative systémique au capitalisme. Je répondrai à cette question par la négative, dans la mesure où l'égalité n'est pas le meilleur fondement d'un socialisme qui cherche à constituer une alternative systémique au capitalisme, et où certains éléments du travail de Cohen suggèrent un fondement plus profond dans ce que j'appelle le principe d'« autosuffisance ».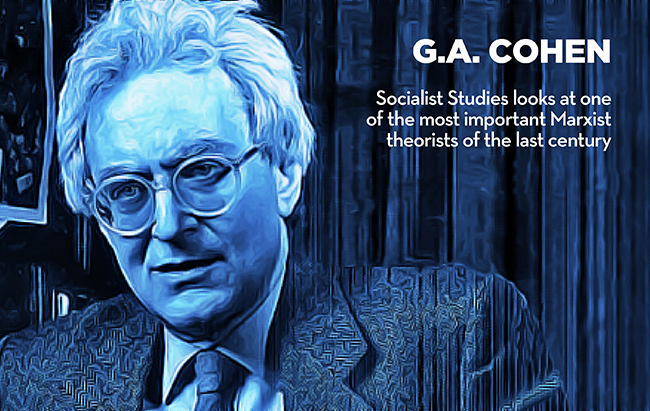 Downloads
License
Copyright: Authors who publish in the Journal agree to the following terms: 1)Authors retain copyright and grant the Journal the right of first publication with the work simultaneously licensed under a Creative Commons Attribution License that allows others to share the work with an acknowledgement of the work's authorship and initial publication in the Journal; and, 2)Authors are able to enter into separate, additional contractual arrangements for the non-exclusive distribution of the Journal's published version of the work (eg post to an institutional repository or publish it in a book), with an acknowledgement of its initial publication in the Journal.