Sunera Thobani: A Very Public Intellectual
Keywords:
colonialism, feminism, imperialism, socialism, war
Abstract
Sunera Thobani is a formidable activist and scholar. Through decades of activism and scholarship, spanning the globe from East Africa to Canada, via England and the United States, she has developed and applied a critical race feminist and anti-imperialist analysis of world capitalism and colonialism. As an activist, she is probably best known as the former President of the National Action Committee on the Status of Woman, Canada's then largest feminist organization. During her tenure she sought to make anti-racism central to feminist struggles. In her academic work, she has developed critical race theory to cast new light on the dynamics around globalization, violence against women, reproductive technologies, social programmes, immigration and nation-building, and colonialism and war. In her research and teaching, she consistently combines her scholarship with community activism, including through her work at the Centre for Race, Autobiography, Gender and Age (RAGA), which she directs and which features active collaboration among community activists and university scholars and students. She is a founding member of the Canada-wide alliance, Researchers and Academics of Colour for Equity.
Sunera Thobani was educated at universities in England, the United States and received her PhD from Simon Fraser University in Canada. She is the author of numerous articles, both scholarly and for a more general public. Arguably her most well-known intervention is "War Frenzy," a 2001 speech calling on women across Canada to oppose the Canadian support of the American-led invasion into Afghanistan. This intervention is now reproduced in a book of Great Canadian Speeches (2004). A frequently invited speaker in both her academic and activist capacities, she has addressed audiences across Canada, as well as in Austria, China, Denmark, England, India, Malaysia, Mexico, the Palestine Occupied Territories, the Philippines, and the United States. Sunera Thobani has co-edited several books on critical race theory and feminism and is the author of the widely-read Exalted Subjects: Studies in the Making of Race and Nation in Canada (2007). Her forthcoming Social Sciences and Humanities Research Council (SSHRC) supported book is tentatively titled Media Representations of Gender and the War on Terror.

This interview was conducted by William K. Carroll in Vancouver, British Columbia in February 2012.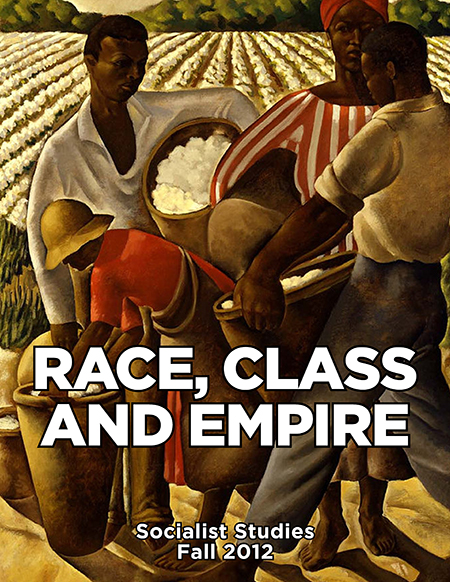 Downloads
License
Copyright: Authors who publish in the Journal agree to the following terms: 1)Authors retain copyright and grant the Journal the right of first publication with the work simultaneously licensed under a Creative Commons Attribution License that allows others to share the work with an acknowledgement of the work's authorship and initial publication in the Journal; and, 2)Authors are able to enter into separate, additional contractual arrangements for the non-exclusive distribution of the Journal's published version of the work (eg post to an institutional repository or publish it in a book), with an acknowledgement of its initial publication in the Journal.