The Pacification of the Favelas: Mega Events, Global Competitiveness, and the Neutralization of Marginality
Keywords:
Pacification, Favelas, Rio de Janeiro, Mega events, Global competitiveness
Abstract
Rio de Janeiro is preparing to host two major sporting events in the coming years: the 2014 FIFA World Football Cup and the 2016 Olympic Games. Local authorities are promoting these mega events as an opportunity to increase the global competitiveness of the city. But in order to attract private capital from the global economy it is not enough for Rio to showcase the city as capable of organizing and implementing these events. Rather, the authorities must also demonstrate that what has been considered one of the most dangerous cities in the world can now become a safe place for business. To do so, what has been promoted as a new model of 'community policing' the UPP (Pacifying Police Units) has been implemented since 2008 in 107 favelas. The majority of the favelas involved in the program are situated around the sites where these mega events will take place and around other wealthy areas of the city. This article analyses the relation between mega events, global competitiveness and the neutralization of local marginality.
Rio de Janeiro se prépare à accueillir les plus grands événement sportifs des prochaines années: la coupe du monde de football en 2014 et les jeux olympiques en 2016. Les autorités locales valorisent ces événements mondiaux comme autant d'opportunités pour augmenter la compétitivité de la ville.  Cependant, il n'est pas suffisant pour attirer les capitaux privés de l'économie mondiale que Rio soit valorisée comme une ville capable d'organiser et de gérer ces événements. Les autorités doivent aussi démontrer que, ce qui auparavant était considéré comme une des plus dangereuses villes du monde, peut maintenant devenir un endroit sûr pour les entreprises. Dans ce but, l' UPP (Pacifying Police Units) a été mis en place en 2008 dans 107 favelas et est décrit comme le nouveau modèle de la police communitarian. La plupart des favelas intégrées dans le programme sont situées autour des lieux qui accueilleront les événements et dans d'autres endroits confortables de la ville. Pour cette raisons, cette article analyse les relations entre les événements mondiaux, la compétitivité mondiale et la neutralisation de la marginalité locale.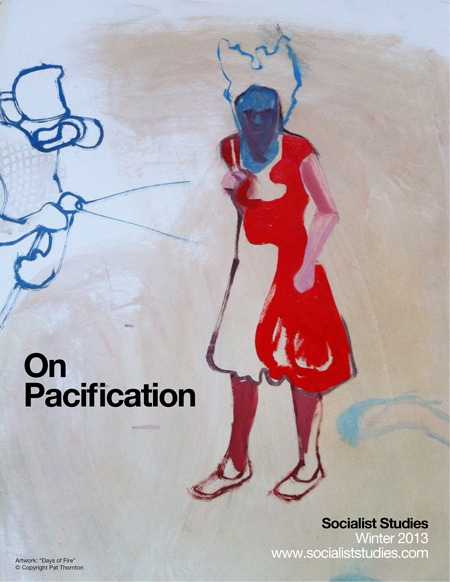 Downloads
License
Copyright: Authors who publish in the Journal agree to the following terms: 1)Authors retain copyright and grant the Journal the right of first publication with the work simultaneously licensed under a Creative Commons Attribution License that allows others to share the work with an acknowledgement of the work's authorship and initial publication in the Journal; and, 2)Authors are able to enter into separate, additional contractual arrangements for the non-exclusive distribution of the Journal's published version of the work (eg post to an institutional repository or publish it in a book), with an acknowledgement of its initial publication in the Journal.