The Perpetual Object of Regulation: Privacy As Pacification
Keywords:
Privacy, Capital, Pacification, Passenger Flight Lists, Anti-Security
Abstract
This article theorizes the relationship of privacy to capital and projects of security and, in doing so, situates privacy in context to pacification. In particular, the article provides an interrogation of the contradictory structuring of privacy as both an object threatened by security and the role of privacy as a means to resist or limit projects of security. Through an analysis of Thomas Hobbes' writings, this contradictory dual-deployment of privacy is unseated to reveal that far from challenging security, privacy has historically been presupposed and structured by security projects. Moreover, by acclimatizing us to our existence as atomized individuals, alienated from our collective social power, privacy in fact pacifies us. This process is explored through an examination of the Passenger Flight List agreement (PNR) between the United States and EU member states. The article concludes with a brief discussion of the implications of our reliance on privacy has for challenging the logics of security and pacification, especially with the emergent technology of Drones.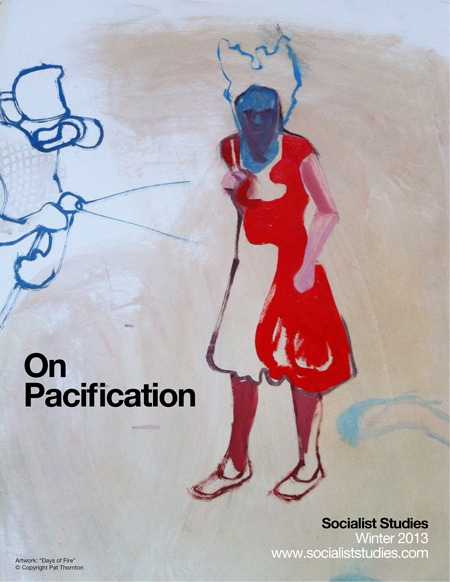 Downloads
License
Copyright: Authors who publish in the Journal agree to the following terms: 1)Authors retain copyright and grant the Journal the right of first publication with the work simultaneously licensed under a Creative Commons Attribution License that allows others to share the work with an acknowledgement of the work's authorship and initial publication in the Journal; and, 2)Authors are able to enter into separate, additional contractual arrangements for the non-exclusive distribution of the Journal's published version of the work (eg post to an institutional repository or publish it in a book), with an acknowledgement of its initial publication in the Journal.