The Dream of Pacification: Accumulation, Class War, and the Hunt
Keywords:
Pacification, primitive accumulation, manhunt, war, police, police powers
Abstract
This article argues that the category 'pacification' offers the critique of security a means of thinking through the connection between war, police and accumulation. Pacification is a process in which the war power is used in the fabrication of a social order of wage labour. This aligns the war power with the police power, and suggests that their interconnection might be understood through the lens of pacification. The article explores this through one of the mechanisms through which the war power and police power combine: the hunt. Capital rests on the hunt: the hunt for vagabonds, beggars, enemies, criminals, terrorists. Behind this hunt lies capital's original demand, Let there be Accumulation! 'Pacification' is a category that helps us make sense of the way the state responds to this demand.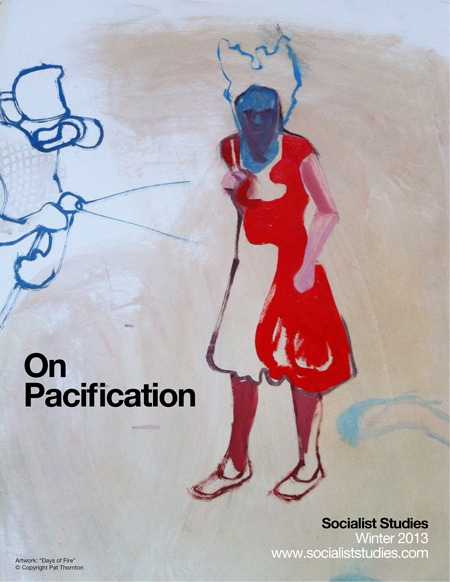 Downloads
License
Copyright: Authors who publish in the Journal agree to the following terms: 1)Authors retain copyright and grant the Journal the right of first publication with the work simultaneously licensed under a Creative Commons Attribution License that allows others to share the work with an acknowledgement of the work's authorship and initial publication in the Journal; and, 2)Authors are able to enter into separate, additional contractual arrangements for the non-exclusive distribution of the Journal's published version of the work (eg post to an institutional repository or publish it in a book), with an acknowledgement of its initial publication in the Journal.